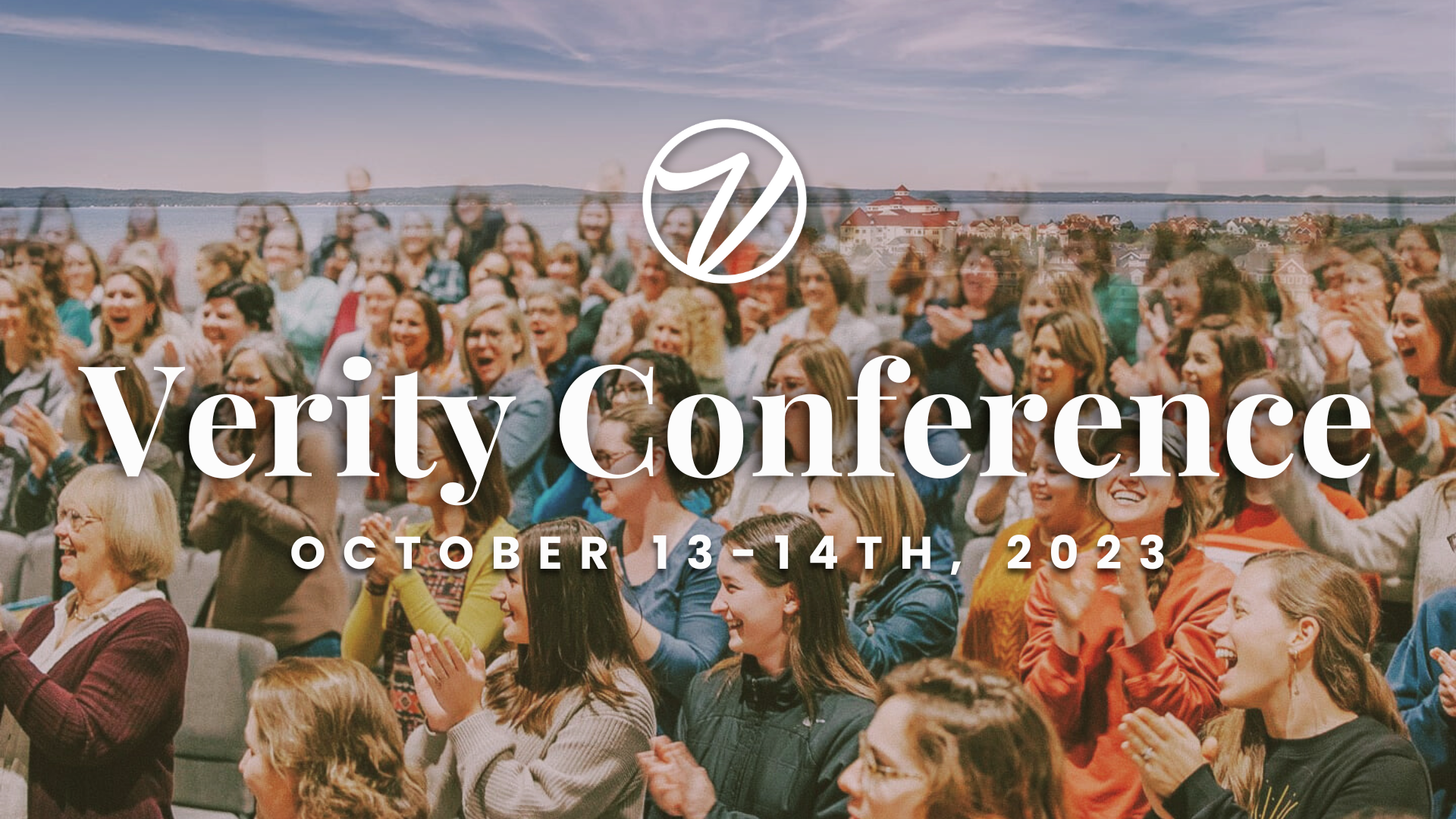 Verity Conference Satellite Location
October 13 – 14th
Cost: $30
Location: Riverside Community Church
Verity Conference is returning on October 13-14th for its 4th annual gathering! Come together with men and women from around the world to deepen our love for Christ and examine how it inspires us to embrace a courageous and compassionate faith. Hosted by Phylicia Masonheimer, founder of Every Woman a Theologian and the Verity Podcast. 
Verity Conference is an opportunity to delve into the historic teachings of Scripture and learn how they directly apply to our lives today. Attendees will be able to connect with like-minded individuals who share a passion for exploring theology and strengthening their faith. By bringing together a denominationally diverse group of women, Verity Conference offers a unique opportunity to connect, learn, and grow in Christian community.
SCHEDULE OF EVENTS
FRIDAY, OCT 13
5:00p – Doors Open
6:00p – Welcome
6:15p – Worship
6:40p – Discerning God's Voice: A Theology of the Holy Spirit | Phylicia Masonheimer
7:20p – Break
7:40p – Breakout Sessions | Joel Mudamelle + Lisa Whittle
8:30p – Closing
SATURDAY, OCT 14
9:00a – Doors Open
9:30a – Welcome
9:40a – Worship
10:00a – God Knows–The Omniscience of God | Lisa Whittle
10:40a – Break
11:15a – How to Handle Life's Transitions: A Theology of Humility | Joel Mudamelle
12:00p –  Lunch Break
1:30p – Community Prayer Walk/Ask Anything Panel
2:30p – Break
2:45p – Can the Bible Be Trusted? Building a Strong Bibliology  | Phylicia Masonheimer
3:45p – Worship
4:00p – Closing
If you have any questions about this conference, please let us know below and we will be glad to help.
Verity Conference Contact